Bio For Robert Alejo, BA, CSCS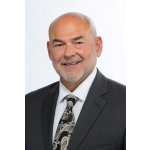 Bob Alejo joined CSUN Athletics in April of 2019 as Senior Associate Athletic Director for Performance and Student-Athlete Welfare.

Alejo brings a wealth of experience in the area of sports performance to CSUN. He was the Director of Sports Science for Power Lift, where he handled the day-to-day discussion about athletic performance and the science surrounding it. Prior to that, he served as the Assistant AD/Director of Strength and Conditioning at North Carolina State from 2011-17 where he served the entire Wolfpack athletic department and was part of two NCAA Sweet Sixteen teams in men's basketball.

Prior to that, from May 2011-June 2017, Alejo was the Assistant AD/Director of Strength and Conditioning overseeing the strength and conditioning for the entire athletic department, while coordinating the day-to-day efforts of the men's basketball team. During that time, the Wolfpack men's basketball team earned two trips to the Sweet Sixteen in four NCAA Tournament appearances.

From 2009-2011, Coach Alejo served as the Director of Strength and Conditioning for the Oakland Athletics, a position he also held from 1993-2001 which included the Moneyball period. During his 12-year role he was responsible for all aspects of the organization's year-round physical preparation at both the major league and minor league levels.
Prior to rejoining the A's, Alejo was the Director of Strength and Conditioning at UC Santa Barbara from 2005-2008. From 1984-1993, Alejo served as a strength and conditioning coach at UCLA where he worked with 23 men's and women's teams. During his tenure in Westwood, the Bruins racked up 25 national championships and produced more than 100 All-Americans.

Alejo also served as strength and conditioning coach for football at his alma mater, California State University- Chico while also serving as the Program Coordinator/Strength and Conditioning Coordinator at the Sports Medicine and Training Center in town.

As an Olympian, Alejo was a member of the 2008 Beijing and 2012 London U.S. Olympic Teams as strength and conditioning coach for men's beach volleyball team of Todd Rogers and Phil Dalhausser. Coming off winning the World Championships in 2007 the team struck Olympic Gold in 2008.

In addition to Australian Strength and Conditioning Association - ASCA Level 2 Coaching Accreditation, Alejo holds the Certified Strength and Conditioning Specialist Distinguished (CSCS*D) from the National Strength and Conditioning Association and that organizations Registered Strength and Conditioning Coach Emeritus (RSCC*E) status as well.