Bio For Corey Peacock, PhD, CSCS, ACSM-CPT CISSN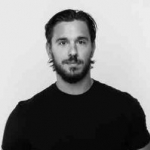 Education
Ph.D. Kent State University
M.Ed. Ashland University
B.S. Ashland University
Courses Taught
Exercise Physiology with Laboratory
Exercise Prescription with Laboratory
Strength and Conditioning
Certifications/Honors
CSCS – Certified Strength and Conditioning Specialist of the National Strength and Conditioning Association (NSCA)
CISSN – Certified Sports Nutritionist of the International Society of Sports Nutrition (ISSN)
ACSM – Certified Personal Trainer of the American College of Sports Medicine
Areas of Research
My research interests focus on athletic performance, supplementation, and special populations (Parkinson's disease). My recent investigations have focused on improving athletic performance through improved strength, power, and body composition. Focusing my research on athletic performance, I have been able to provide hands-on learning experiences for students within the community. These experiences have included athlete testing and research within the NHL, NFL, and NCAAF.
Recent Peer-Reviewed Publications
C.A. Peacock, E.L. Glickman, G.J. Sanders, K. Burns, B. Pollock, Y.S. Seo, L. Kakos, J. Gunstad. (2015) "Assessing a Monitoring Scale of Physiological Health and Risk Assessment Among Those Exposed to Heated Environments: A Brief Report." Journal of Human Performance in Extreme Environments 12(1):5.
C.A. Peacock, D.D. Krein, J. Antonio, G.J. Sanders, T.A. Silver, M. Colas. (2015) "Comparing Acute Bouts of Sagittal Plane Progression Foam Rolling vs. Frontal Plane Progression Foam Rolling," Journal of Strength and Conditioning Research, 29(8): 2310-5.
C.A. Peacock, D.D. Krein, T.A. Silver, G.J. Sanders, K.A. von Carlowitz. (2014) "An Acute Bout of Self-Myofascial Release in the Form of Foam Rolling Improves Performance Testing," International Journal of Exercise Science, 7(3): 202-211.