Bio For Jose Antonio, PhD, FNSCA, FISSN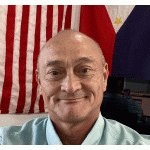 Jose Antonio earned his PhD and completed a post-doctoral research fellowship at the University of Texas Southwestern Medical Center. He is an Associate Professor and the Program Director of Exercise and Sport Science at NSU Florida (www.nova.edu).
He is the co-founder and CEO of the ISSN.